COVID-19 Response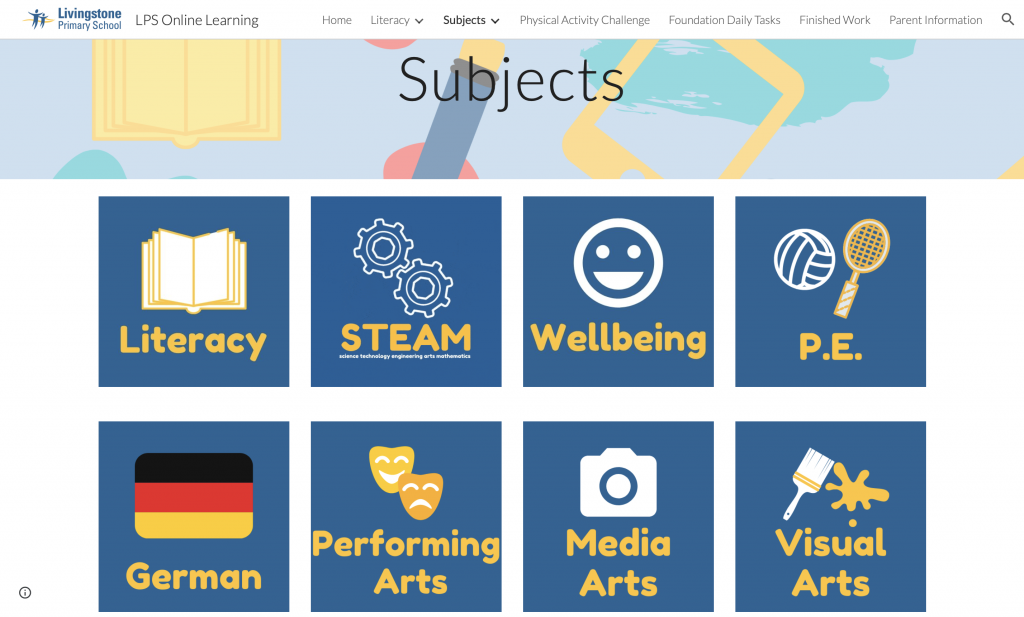 Livingstone Primary School is in a strong position to provide remote and flexible learning. Our school is well resourced, with every student part of our 1:1 iPad program. Students access content through Google Classroom as well as the LPS Online Learning website, which has a wide range of learning activities for each year level.
 
Staff have been trained to deliver a high quality learning program remotely. Teachers and Education Support Staff work together to support student learning at home, including creating and delivering virtual classroom sessions, instructional videos, differentiated learning programs, Additional Assistance (AA) and online English as Additional Language (EAL) support.
 
Health and wellbeing remains a high priority when students are working remotely. Teacher-student communication is maintained constantly throughout the week, with online wellbeing sessions and daily physical activity challenges being just some of the ways that we promote a healthy mindset during remote learning.
 
Parent communication and support is managed through multiple channels to ensure that parents are kept up to date and are able to contact the school for curriculum, wellbeing and technical support.

Please click here to view our COVIDSafety Plan.
---