Performing Arts
---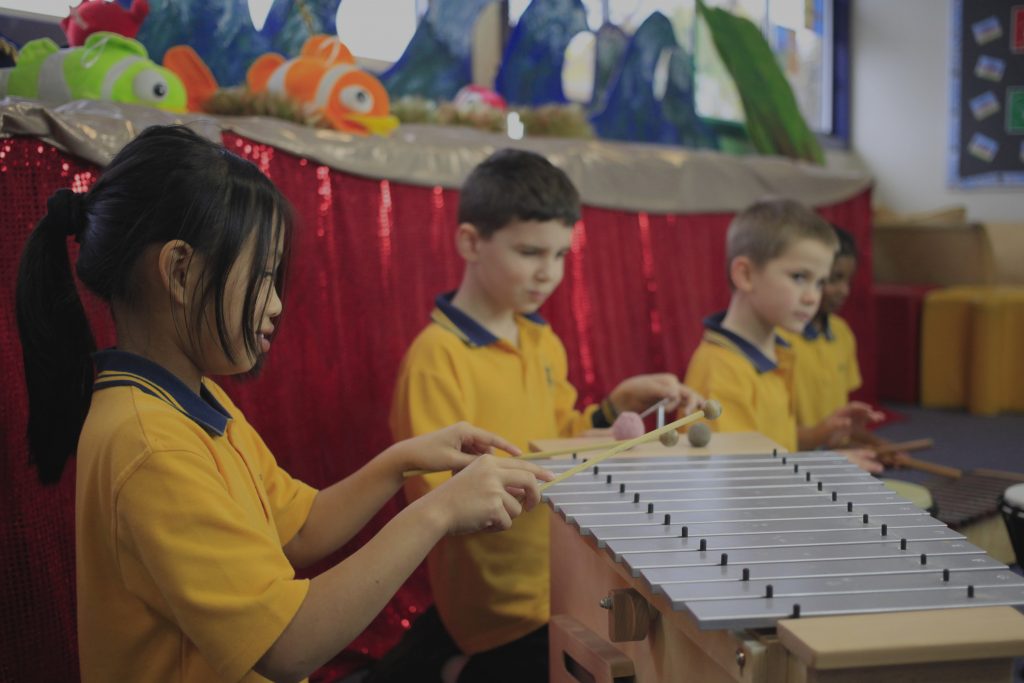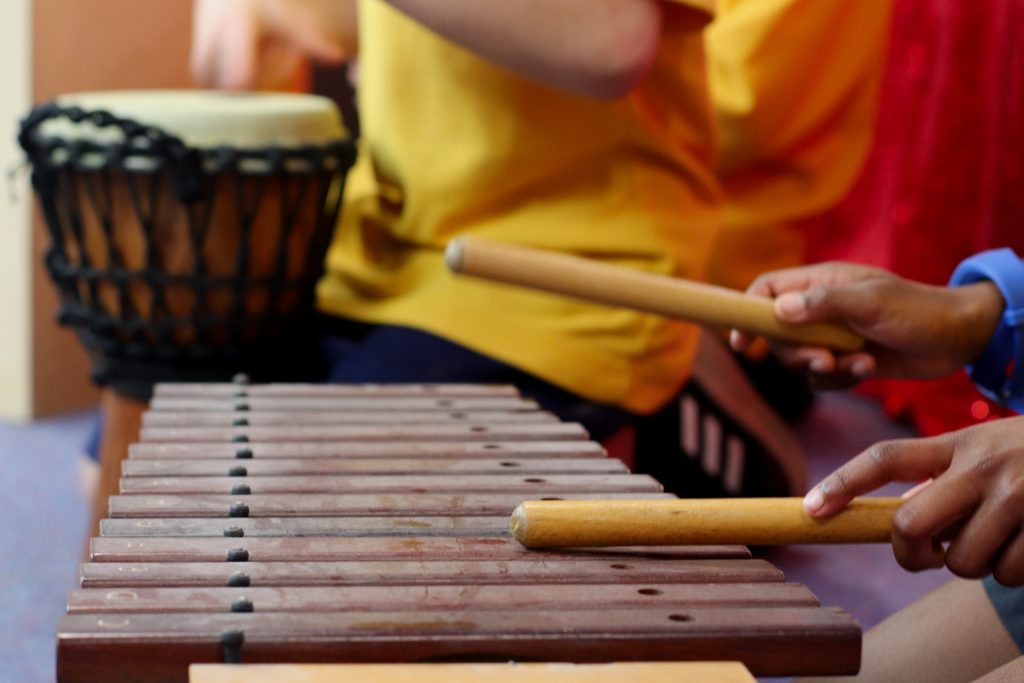 Our Performing Arts Program aims to strengthen and develop the enjoyment and understanding of music, dance and drama; to encourage the communication of musical thinking and feeling; to develop awareness of expressive components in music, dance and drama; and to develop basic technical ability such as reading and writing musical notation. At the core of the program is the opportunity to develop students' ability to cooperate and collaborate with others whilst finding pleasure in shared experiences.

Our students:
participate in singing, playing and movement activities appropriate to their level of development;
develop knowledge of musical elements: beat, rhythm, pitch, improvisation and ensemble appropriate to their level of development;
read, write and perform musical notation with elemental use of time names;
sing, read and write when developing pitch concepts;
develop listening skills through aural recognition of rhythm and pitch;
develop performing arts skills using creativity and improvisation as well as being able to perform from a scripted piece, and
sing, act and play instruments in small groups to develop ensemble skills.
---