Daisy – Wellbeing Dog
---
In addition to our existing robust wellbeing structures, the school (after consultation with, and support from, staff, students, our school community and School Council) made the decision to introduce a wellbeing dog into our school community. This was done under the guidance of training provider Dogs Connect. 
Wellbeing dogs are effective in supporting students to navigate difficult emotions, improving leadership and social skills and building emotional literacy.
Our wellbeing dog, Daisy, is a friendly, calm Groodle who has already made a positive impact on many of our students. Daisy's 'home base' is our wellbeing office, but when she is at school, she spends a lot of her day in different classrooms from Years 1-6, the senior Visual Arts learning space and our EAL Support Program. She also loves walking with our Year 5 Wellbeing Dog Leaders during break times. Eventually, once she is older and more training has been completed, Daisy will spend time with many more children across the school.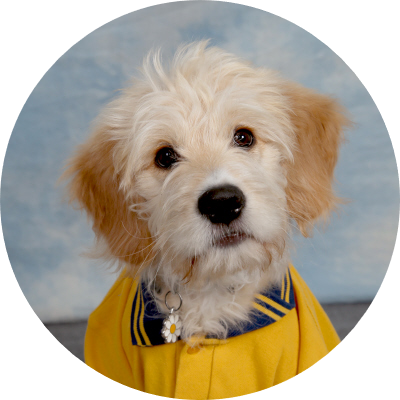 ---